How to Properly Execute Stripping and Waxing floors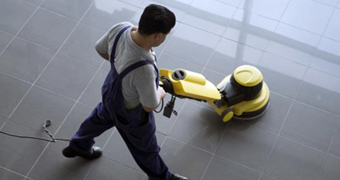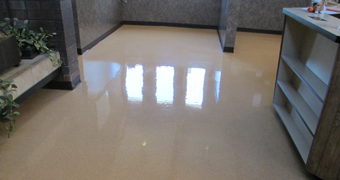 Stripping and waxing floors is an important aspect of home and building maintenance. When professionals do the job, they pay attention to details. The floors are stripped in its entirety and every inch of the baseboards is cleaned. All the visible edges are scraped of stains and smudges. Oftentimes, one washing is not enough. The procedures involved in stripping and waxing floors are usually done more than once. The goal is to achieve a level of cleanliness that removes all the dirty and unsightly elements. Once thoroughly washed and rinsed, only then is the floor area ready for a renewing layer of wax. Stripping and waxing floors involves application of numerous layers of wax which are then sealed onto the surface with an effective sealer.
The Importance of Stripping and Waxing Floors
Stripping and waxing floors must be done properly otherwise your flooring will be ruined beyond repair. When done poorly, tiles are yellowed or browned and end up looking unsightly. Do not think that a bad floor will remain unnoticed. People do pay attention to the ground that they walk on. Besides, ugly floors stand out and can be very hard to ignore. Dust and hair may be too tiny to catch the eye, but if stripping and waxing floors are not done properly, they will ruin the floor because their presence, as well as that of other residues, will be evident to the critical eye.
Procedure of Stripping and Waxing
There are a few basic steps to follow to ensure that stripping and waxing floors is done professionally. If all the furniture and obstacles are not taken away, certain areas will be left dirty and unattended and not all debris and dirt will be removed. Waxing will not be as effective as well if the area is not 100% clean. If stripping and waxing floors will be done on high traffic areas, wet floor and caution signs must be placed strategically in order to cordon off the area that is to be cleaned. Stripping and waxing floors requires copious amounts of cleaning solution, especially if the area is large. Before starting out, professional cleaners ensure that they have the proper amount of solution for the size of the area that requires cleaning.
Stripping and waxing floors is another area of expertise that Esteves Carpet Cleaning services is good at. This company follows standard procedures in stripping and waxing floors, including ample preparation of the area that requires attention. A good prepping of the area is necessary and this company gives customers assurances that every single step of stripping and waxing floors is done effectively and efficiently. Commercial establishment located in South Plainfield, Perth Amboy, and Edison in New Jersey that require stripping and waxing floors can rely on professionals from Esteves Cleaning.