Carpet Cleaning Edison NJ
Carpet cleaning is always carried out in a scrupulous manner. There are several carpet cleaning companies but only a few stand out, and one of them is Esteves. At Esteves Carpet Cleaning Services, you are guaranteed that your carpet will be like brand new after cleaning. We especially cater to the New Jersey, South Plainfield, Edison, and Perth Amboy areas. We have long years of experience in the carpet cleaning industry and employ only the best methodologies. The method of carpet cleaning Edison NJ that we use depends on the carpet material, amount of traffic that the carpet undergoes, and whether someone has allergies. Regardless, carpet cleaning Edison NJ always employs vacuuming first before doing any other cleaning methods on the carpet. By vacuuming, we reduce the amount of dirt; therefore, lessening the effect of fiber cuts and prolonging the life of the carpet.
Carpet Cleaning Methods: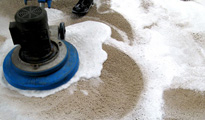 1. CARPET CLEANING SHAMPOOING
We use clinically-tested and industry-approved detergents that contain deodorizers and brighteners to be applied to the carpet and agitated with specialized equipment. Afterwards, the shampoo is removed with vacuum and leaves the carpet looking clean and smelling pleasant. However, shampooing is almost always not enough; so we turn to other carpet cleaning methods for deep cleaning. This method of carpet cleaning Edison nj is recommended for routine maintenance of your carpets.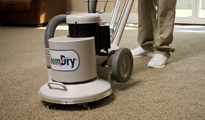 2. CARPET DRY CLEANING
Dry cleaning is a very efficient way of cleaning carpets. In dry cleaning, the carpet is covered with a unique cleaning powder that has a special property of drawing dirt. Once the entire carpet surface has been covered, the powder is vacuumed away.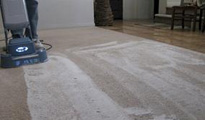 3. CARPET FOAM CLEANING
This method is a combination of shampooing and dry cleaning. First and foremost, minimal water is spread over the carpet. Second, a foam detergent that adheres to the dirt in the carpet is applied. Lastly, the carpet is systematically vacuumed to remove the water, detergent, and dirt.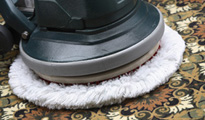 4. CARPET BONNET CLEANING
The bonnet cleaning method is employed mostly in the commercial setting for its main purpose is to maintain the appearance of the carpet instead of providing deep cleaning. A chemical detergent is applied to the carpet and then an absorbent pad resting on a rotary shampoo machine is employed to dig out the dust. This carpet cleaning Edison NJ is mostly used in business and commercial establishments.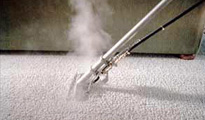 5. CARPET STEAM CLEANING
Steam cleaning is also known as hot water extraction and is a very effective way of carpet cleaning. Esteves Carpet Cleaning Edison NJ uses a powerful machine to infuse a solution of detergent and hot water into the carpet. After a while, the same machine is utilized to extract the mixture as well as most dirt, leaving the carpet looking new and smelling nice.
Whatever your carpet cleaning needs are, Esteves Carpet Cleaning Services can provide it for you. If you live in New Jersey, South Plainfield, Edison, and Perth Amboy areas, simply give us a call and we will be readily providing you our superb carpet cleaning services that are unparalleled in the industry.
Carpet cleaning Edison NJ caters to most parts of New Jersey. If you live within the area, feel free to browse our website to have an idea of the services that we can do for you. Carpet cleaning Edison NJ works with residential and commercial establishments alike.